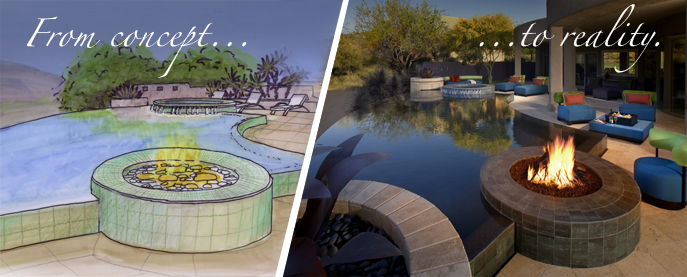 Looking For An Exquisite Landscape Design with Pool?
Bianchi's forte is twofold: he knows how to capture your esthetic and lifestyle opportunities while maximizing your return on investment. The result? His design methodology and team of  craftsmen will help you  discover the exact strategy needed to make the most of YOUR property.
First:
You need the perfect PLAN
Not just any plan.
One that captures those elusive ideals, that transforms your dream list, site conditions, and resources into something spectacular!
You need an incredible TEAM
Not just any team.
One that is just as tenacious about the details and enjoyment of the process as you and I!
I will personally introduce you to the finest craftsmen available, selected for their passion and skill, and their ability to deliver you safely to the backyard sanctuary you have dreamed of.
You need Bianchi Design
It's time to introduce yourself!
Join the ever-growing community of Bianchi clientele and elevate your outdoor living to an Art Form!
To Begin:
Fill out the

Contact

page or call Kirk at 480.314.0048 to set your appointment.
Email site pics and existing drawings to

newdesign@bianchidesign.com

.
Gather imagery / magazine cutouts for our consult, showing what you like (and don't like).
CONSULTATION OPTIONS
In-Studio (complimentary)
OR
On-site ($395 redeemable deposit, for greater Phoenix Area)
Identify key features and budgetary allowances unique to your dream environment.
Tailor a proposal and design fee specific to your parameters.
Initiate Conceptual Design Proposal
SCOPE OF SERVICES
A. Component One – Discover YOUR Ultimate Plan
Per fee established by Conceptual Design Proposal
Assess and record existing site conditions
Draft plan of existing conditions
Presentation One: Color plan(s) color rendered and to scale of Bianchi Design Solution
Presentation Two: Revised plan(s)
Presentation Three: A personal introduction to Bianchi's construction team accompanied by proposals for construction services, delineating all options and costs unique to your customized design.
Project Tour: A tour of similar projects when applicable
B. Component Two – Implement YOUR Ultimate Plan
At clients discretion upon completion of component one
At no cost to client when working with Bianchi's Construction Team (by separate fee when working independently)
Prepare construction drawings and shop drawings for trades to work from
Meet on site with trades as needed to convey design concept to craftsmen
Select finishes and colors per allowances from Component One proposals.
Facilitate lighting and planting design and implementation
Begin Transforming your outdoors into the haven you have dreamed of!
Contact Kirk now for your complimentary consultation.