Designing the outdoor areas of a home has become part of a growing trend for homeowners who want to integrate innovative and customized designs into their estate with the purpose of maximizing their living space.
Especially in warm climates, such as Phoenix, Paradise Valley, Scottsdale, Tucson, Sedona, Austin, L.A., San Diego and San Francisco, where indoor and outdoor living overlap, designing the landscape, pool, and patio area is a fusion of function and art.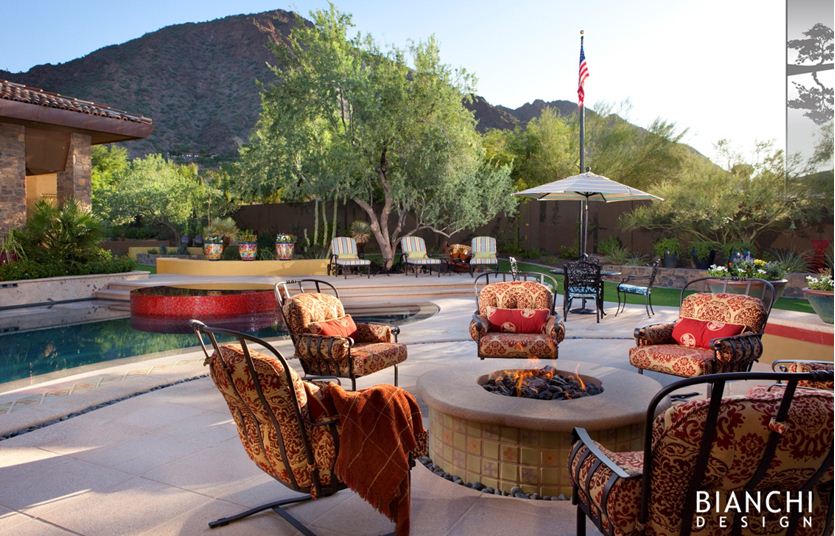 For those who adhere to this approach, outdoor living reflects a particular lifestyle and turns into an art form. However, such an achievement requires special skills, expert knowledge and extensive experience. If you are exploring landscape design because you hope to transform the outdoor areas of your home into that ideal retreat space where you can enjoy special moments with your family and entertain friends in a delightful and natural atmosphere, it is imperative to consider entrusting this task to a landscape and pool designer with artistic skills and a strong reputation. If you want your outdoor living space to become that special place where you can relax and escape when you feel the threat of being swamped by routine, it is advisable to avoid going for DIY or ordinary options that are less than what they claim to be, such as contractors who aren't architects or salespeople who work for large franchises and who aren't designers.

So what is an artistic designer? Here's how Kirk Bianchi, a creator of "total outdoor lifestyle design," who earned the title of "master landscape and pool designer" (by Candy Lesher, Executive Producer AZ Food & Life TV) and that of "trend setter" (by AZ Magazine) defines landscape design and how you can tell you are dealing with an authentic professional when looking for Arizona pool builders.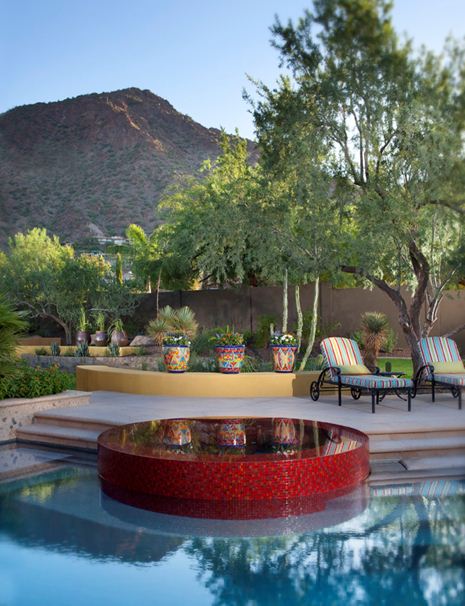 "I take ordinary elements, like pools, landscapes and outdoor living spaces, and by applying the artistic fundamentals, I shape them into extraordinary spaces that people react ecstatically to, on an emotional level. They love being in these settings, enjoy a greater quality of life and heightened positive interaction with their loved ones who are sharing the environment and the experience with them."
What are the traits of an artistic designer?
1) Talent – Do you like the work they have in their portfolio, or do you discard most of it in search of one or two that sort of represents what you like?
2) Versatility – do they apply their design skills in different styles to accommodate different tastes, or are they strictly "old world" or "contemporary?"
3) All encompassing – are they over-specialized, or do they design the big picture and leave chunks out "to be determined by others?"
4) A good listener – do they ask you relevant insightful questions to get to the core of what you need, or do they jump in and tell you what needs to be done prematurely?
5) Oversight -do they involve themselves with the entire project start to finish, and have they assembled a good team of artisans to get ALL of the work done?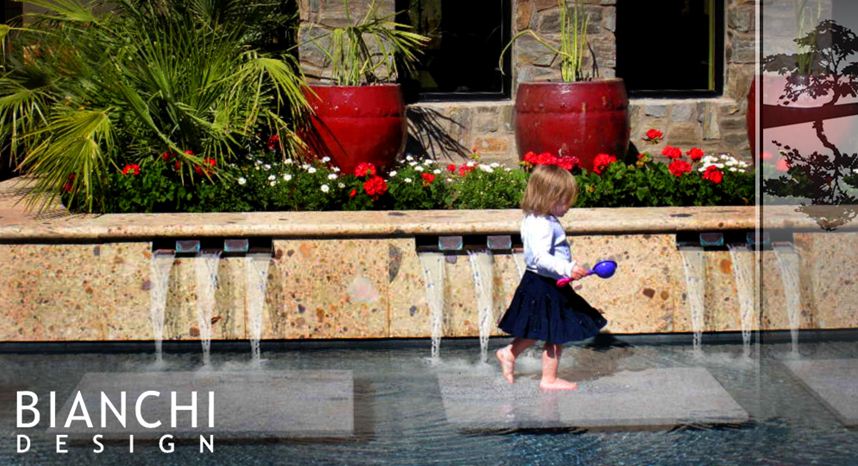 By finding answers to these questions when considering landscape design options, you will get the basic profile of an artistic landscape and pool designer you can confidently entrust your big construction project to.